| Tin tức mới nhất! | Cập nhật... |
| --- | --- |
| | |
Hãy giữ tài khoản an toàn! Tránh hiển thị các chi tiết về tài khoản, bind code tài khoản để tránh làm mất tài khoản, hoặc hãy tìm các mẹo trên Group Facebook ở đâyđể tìm cách bảo vệ .

Điều khoản và Điều kiện mới của DW chỉ nói là sẽ ban những người chơi sử dụng ứng dụng từ bên thứ ba với mục đích lừa đảo nên những người chơi ngoài nước Nhật.
Với người dùng iOS : Hãy update iOS của bạn lên iOS 10 nếu bạn muốn chơi được game. [1]
Android users : ĐỪNG update Android của bạn lên phiên bản 8.1 vì nó có thể làm bạn không thể vào được game. [2]
---
Nếu bạn có hứng thú đóng góp thêm cho wikia thì bạn có thể vào đây.

Phiên bản Game
Android
iOS
1.37.0
1.37.0
Thời gian Bảo trì
Type
Ngày & Thời gian
Arc 2
4 tháng 4, 2018
13:00 ~ 18:00 JST
Đền bù

Newest Servants/Craft Essences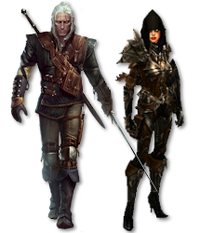 RPG Games
Go to these sites for info or for help with your own wiki!
AdventureQuest • Agarest War • Arcanum: Of Steamworks and Magick Obscura • Baldur's Gate • Biomutant • Dark Souls • Deus Ex • Diablo • Divinity • Dragon Age • Dragon Blaze • Dragon's Dogma • Elder Scrolls • Expeditions: Viking • Fable • Fallout • Faster Than Light • Fate/Grand Order • Five Nights at Freddy's World • For Honor • Grand Chase • Hyper Light Drifter • Ib • Legend of Heroes • Mass Effect • Might & Magic • Onmyoji • Shadowrun • SpellForce • Summoners War • Tom Clancy's The Division • Torment • Undertale • Wasteland • The Witcher
Want your community included? See how!
See all of our RPG gaming wikis!